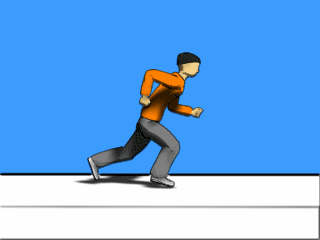 The Cat Leap is a
Beginners Vault
.
Tutorial
Edit
The Cat Leap is a fairly simple vault. All you have to do is run off one object or over a gap catching the edge of another (Gate, fence or more commonly a wall). The Cat leap is mainly used to get to a higher object that would normally be out of reach. Although on some occasions the Cat Leap can also be used to get to the ledge of another wall at the same height just some quite distance away you wouldn't be able to directly land on. Get a running start and jump off a table, bench, curb or even a car and grab the ledge of another wall that would be incapable of reaching normally. Put your feet out in front of you to act as absorbers and as brakes to prevent you from smacking straight into the wall. Make sure you have a good grip on the wall and then pull yourself up and keep going.
Ad blocker interference detected!
Wikia is a free-to-use site that makes money from advertising. We have a modified experience for viewers using ad blockers

Wikia is not accessible if you've made further modifications. Remove the custom ad blocker rule(s) and the page will load as expected.